School News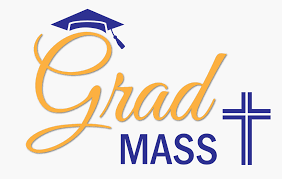 Congratulations graduates of Class 2020!   As a Catholic community, we will be blessing our grade 8 students with a virtual mass given by Thomas Cardinal Collins, Archbishop of Toronto.  This year, we would like to invite you, your family and teachers, to join our virtual Mass celebrating  the Class of 2020.
The Mass will take place on Tuesday, June 16, 2020 at 10:00 ... Continue reading "Grade 8 Graduation Mass 2020"
Board News
"I will be considerate of others".  Cycling is a fun and active physical activity to enjoy outdoors.  Wearing a helmet, obeying the rules of the road, and maintaining a safe distance from those outside of your family will help to keep you safe on your bicycle.
For more information on Cycling Education visit York.ca.
"I will be reliable so people can depend on me."  Positive mental health helps you to embrace each day with a renewed focus and the ability to deal with the challenges we face.  Remember to actively take care of your mental health and to teach your child strategies to take care of their well-being.
Ophea has put together a collection of health and ... Continue reading "Taking Care of Our Mental Health and Well-being"