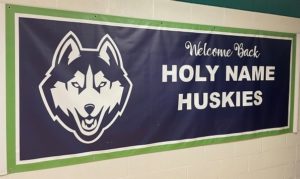 Thank you to our students and families for a wonderful first week of school!  We will continue to work collaboratively, home, school and parish, to create a safe, nurturing, faith-filled, and vibrant school environment.  A special thank you to our custodians, office staff, teachers, ECEs, EAs, support staff, and Fr. John and the Sacred Heart Parish staff, for their hard work and dedication to ensure a successful start to the school year.
Parents and guardians, be sure to check your email on Sunday evenings for a weekly update from the school.
We look forward to a safe and exciting year!